Welcome to Whimsicality!

We have hundreds of toys to encourage your child's imagination, naturally. This is your source for quality, educational toys for ages 0 to 8 years. We specialize in wooden toys, classic tin toys, and carry an extensive variety of hand puppets. You'll find an excellent selection of toys made in the USA, "green" toys that are earth friendly, and superior customer service. Thanks for stopping by! We hope you enjoy your visit, and tell your friends about Whimsicality!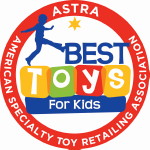 Easter is coming soon! Get all your Easter toys delivered to your door
when you order from Whimsicality.